Documenting butterflies at higher elevations of Western Ghats in India has always been in my dreams. This dream came true when I got a golden opportunity to attend the Butterfly Survey at Munnar Wildlife division from 24th Sep 2015 to 27th Sep 2015. After getting an invitation to attend the same from Dr Kalesh Sadasivan, TNHS, Thiruvananthapuram,me along with my Bangalore Butterfly Club friends Rohit, Channa, Prashant and his wife boarded a bus from Bangalore to Munnar via Udumalpet on 23rd Sep evening. We reached Munnar in the morning of 24th Sep and were greeted by a group of friends whom we often meet during butterfly surveys.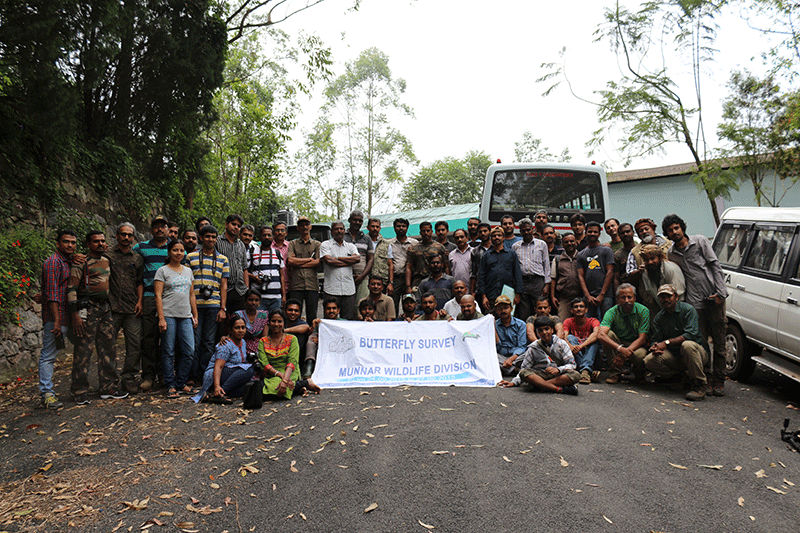 Me along with Rohit, Channa and Pradeep were posted at Anamudishola National Park where we conducted our Survey for two days. We documented 60 plus species of Butterflies out of which a few were lifers for me. These were the exclusive high altitude butterflies of Western Ghats.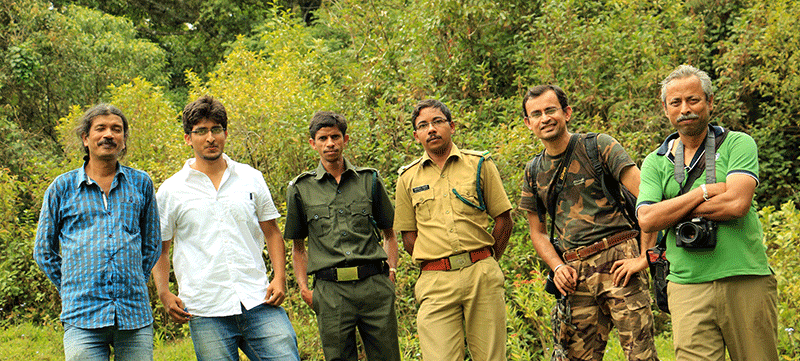 The Nilgiri Clouded Yellow (Colias nilagiriensis) is an high altitude endemic butterfly of Western Ghats. We saw them in plenty fluttering along the Grass lands of Anamudishola NP.
We witnessed many Red Disc Bush browns (Heteropsis oculus) in the sholas of the National parks. This too is an high altitude endemic in the Western Ghats.
White-Disc Hedge Blue (Celatoxia albidisca), a tiny high altitude endemic were greeting us in wet patches of our transact and they too were pretty common.
We also witnessed another high altitude endemic, the White Hedge Blue (Udara akasa). This beauty was not one but a mating pair.
Another very common butterfly in the higher altitudes of Nilgiri and Palni hills is the Dingy Scrub hopper (Aeromachus dubius dubius). We saw them in plenty. This was however another lifer for me.
The Red Admiral (Vanessa indica) greeted greeted us on our transact with a lot of images and one such prize image is this one, where it is enjoying  sweat on my finger tips.
We also encountered some Indian Cabbage whites (Pieris canidia canis) on our survey. This sub-species is also a high altitude endemic in Western Ghats.
I am posting some more images as album to showcase the success of the trip. I sincerely thank Kerala Forest Department, TNHS and KNS for conducting this survey and letting us to be a part of it. I also thank Channa, my friend, who contributed my personal photos for this blog.